Topic1
June is coming soon! Japan and East Asia are rainy seasons. There will be more rainy days, more humid and more humid days continue. On the other hand, there are many sunny days in Europe, it seems to be a relatively easy climate.
Speaking of June, "June bride" is famous besides the rainy season. Even in Japan, there are many women adore to June bride. However, unlike Europe where sunny weather continues, there are many rainy days in Japan, so there are many things rainy on the wedding day.
I think that many people are not good at rainy days, but there are things that can only be seen during the rainy season. Blue and pink hydrangea bloom beautifully this season. I hope you can enjoy the rainy season this year too.
Famous sightseeing spots
Rokkou Mt (Hyogo)
Todaiji Betsuin Amidaji Temple (Yamaguchi)

Topic2

New store is just OPEN!!
TOKUTOKUYA SunLive Kudamatsu store (Yamaguchi Prefecture) renewed it on April 21, 2018. We incorporated a brand new type of furniture and finished in interior decoration based on green.
Topic3 新商品
SENSU (Folding fan)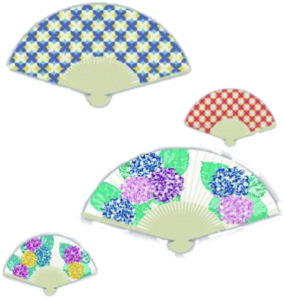 Block Memo Pad 100 sheets (4 pattern assorted)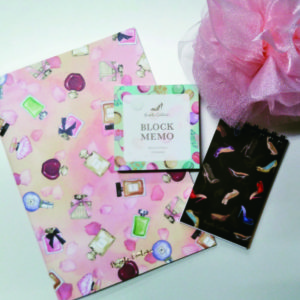 Mini Magnets "WAGASHI" (Traditional Japanese Sweets)