Greeting

Happy New Year!!
May this year be a wonderful year for everyone.

ECI Co. Ltd.
Topic 1

Speaking of February 14th, it is Valentine's Day. In Japan, we have custom of Valentine's Day, which can be unique to Japan, so we would like to introduce it. In many countries it is Valentine's Day to give gifts to loved ones regardless of gender, but in Japan it is known as an event where every year girls give a special sweets (most cases chocolate) to a boy who is special to her.
Especially schoolgirls are excited preparing sweet presents to her favorite boy, but also it is not just a normal day for schoolboys. They go to school wondering if they get sweet treats this year. Every year in Japan, the season will be filled with so many dazzling chocolates to be sold and you will be lost in chocolate if you have a sweet tooth. There sold many varieties of chocolates for people purchasing and hand making sweets for the day.
In recent years, more people buy luxury chocolate as a reward for oneself, and "friends chocolate" to exchange among friends.
Topic 2

The first TOPIC this year we would like to introduce "soy sauce" essential to Japanese cuisine.
There is a soy sauce shop called Inoue soy sauce in Shimane Prefecture where our company is located.
Founded in 1867, to this day it continues natural brewing in Oku-Izumo in Shimane prefecture,
It uses Japanese soybeans, wheat, and not using any synthetic additives. The secret of deliciousness is in the brewed warehouses that have continued since the Edo era and in a rich natural climate.
The delicious soy sauce brews carefully over 2 years and is harmoniously match with Japanese food.
The taste is so amazing that you cannot to dare to have other soy sauce, it creates "Umami" and distinctive abundant aroma and taste, it is a highly recommended seasoning.
Topic 3

The reasons ECI is chosen for the world's customer Part 2!
We introduced the October 2017 issue the reasons ECI is chosen for the world's customer as a franchiser.
In addition to the previously introduced ones, this month we would like to explain the reason in details to love our franchise business. There is "The speed from order to fast shipment " to the contents that we introduced last time, but we would like to tell you how fast it is.
First, let me introduce a simple flow first.
1. We receive an order from the customer
2. Confirmation of order contents and confirmation of shipping schedule and reservation
3. Merchandise arrangement
4. Merchandise packing
5. Container shipment
The flow is above when roughly explained. Especially for packing, we are putting special effort and will ship in the shortest week after arranging. (In the case of * 20 FT, 40 FT is the shortest 10 days, it is the speed at the time of regular business, except before and after the consecutive holidays.)
ECI put customer satisfaction as a top priority and we want to eliminate the stress of "time". For that reason we do not neglect contact with customers, shorten time and make effort every day to deliver products to our important customers.
Topic 4 New items
Valentine wrapping products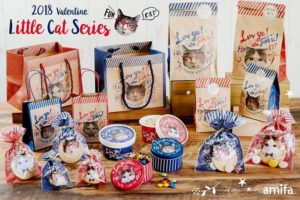 Nail polish, remover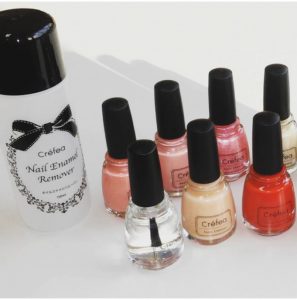 Magnet